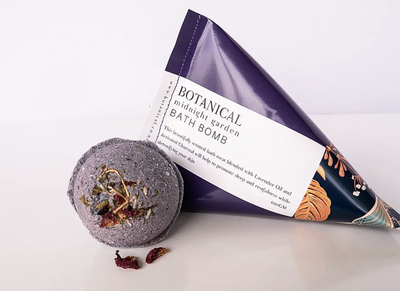 Botanical - Midnight Garden Bath Bomb
$12.00
natural fizzing fun treat for your bath.
Our beautifully scented Midnight Garden Bath Bomb with hints of lavender, rose and geranium will leave your skin and mind feeling refreshed, calm and soft. The addition of Charcoal will help to detoxify the body.
A blend of Sodium Bicarbonate, Citric Acid, Cornstarch, Epsom Salts, Water, Almond Oil, Charcoal, Witch Hazel, Essential Oil Fragrance Blend - Rose, Lavender & Geranium.
TIP: We love to use our bath bombs as a mini foot spa in the bottom of the shower. A great way to give your feet a wee pick me up if you're time
SKU: 10000-159